Enjoy the Friday Festivities with Presidio, Damian Chapa on the plaza, and Luna's Fan Club Birthday and Anniversary perks!
Order online at lunastacos.com to schedule or make your order and enjoy them on the plaza!
At the bar, we are featuring La Gritona Tequila.
La Gritona Reposado is a subtle and distinctive 100% blue agave tequila distilled by Melly Barajas at her small distillery (NOM 1533) in Valle de Guadalupe in the highlands of Jalisco, Mexico. Read more…
The weekend we have all been waiting for is here! Presidio is live on 9th St. Plaza tonight, Ben Pu will be on 8th St. and we have a Meet & Greet with Damian Chapa right in front of Luna's!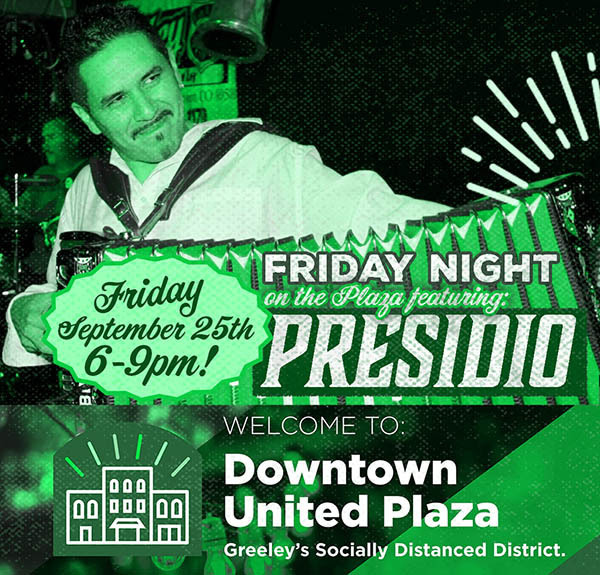 Fire roasted Korean style short rib on a flour tortilla and toasted sesame slaw, topped with pineapple salsa and Fresno aioli.
Luna's is now open for dining in! We are so happy to back serving downtown Greeley food and drink again on our patio and dining rooms as safely as possible!
We have new hours! We are now open Sunday-Thursday from 11am-10pm and Friday's and Saturday's from 11am-11pm…
You'll notice our staff is wearing masks so please wear your masks when you're not seated at your tables. Reservations are encouraged, but walk-ins are always welcome…
Margaritas at home? Yes please! Order online at www.lunastacos.com
💥
takeout #togo #margaritas #lunas #tacos #tequila #downtowngreeley #tildeathdoustaco
Grab a FREE BAG OF our CRUSHED ICE when you purchase a Quart of Margaritas this week. This special ice is the only way to enjoy your Luna's Marg in the comfort of your home or on the Greeley United Plaza…
Do Taco Night right with a Take-Out Taco Pack today! Get FREE DELIVERY with NoCo Nosh when you use the CODE: NOSHLUNAS at Checkout using the NoCo Nosh app.
TONIGHT!
September 25th, enjoy a Meet & Greet with Damian Chapa AKA Miklo Of BLOOD IN BLOOD OUT…
Come to The Plaza In Front Of Lunas Tacos And Tequilas for a chance to take your photo with this legend… Damian Chapa will will be selling official Blood in Blood Out Merch. Show up in you flyest wear and make it there. While you're at it, grab a table at Lunas Tacos & Tequila. Reservations are encouraged, but walk-ins are always welcome…
Meet & Greet from 5pm til 7pm
All Ages Welcomed
Hosted By Tha Villain
CDC Rules Apply Please be safe and wear a face covering or mask
We are still offering Take-Out and Curbside pickup. Order Online @ www.lunastacos.com and use the code: WelcomeBack for 10% off!
Now on Friday and Saturday's only… 8th and 9th Street Plazas will be closed to traffic and OPEN for some safe, socially distanced eating, drinking, and shopping. Tables are available for guests to take food and beverage to-go and enjoy on the plaza… Order online and pickup today! Luna is excited to hold on to the summer as lonnnnng as we can, are you?!
Luna's Tacos & Tequila is proudly partnered with the Moxi Theater in Downtown Greeley. The Moxi is Greeley's premier concert venue and is now open at a limited capacity. Tickets for this weekend's shows are available at www.moxitheater.com